AW18 Maxi Trends From The Runaway
This last month has been so intense working on fashion weeks in Milan, Paris and London and although I am actively helping my clients with their spring summer wardrobe, I have also been working on next Winter's collections and I'm in the middle of finalising all my client pre-orders from my recent buying trip to Milan. I'm super excited to show you how I will incorporate this season's catwalks into their wardrobe.
The runways have shown multiple maxi trends and there has been an explosion of different prints, colours, textures. There is so much going on that sometimes it's difficult to make sense of what will be wearable for us real women.  
After much inspiration from all the spectacular shows, here are my favourite Maxi Trend picks and how they can translate into wearable pieces for different lifestyles.

The New Check

Tailoring finally is back! I was so happy to see this trend resurface as I work with plenty of executive women and I know how difficult it can be to find the right balance between femininity, class and fashion. In the Milan shows in particular, designers like Bottega Veneta, Ermanno Scervino and Alberta Ferretti showcased a variety of trouser suits in check prints.

As most of the cuts were really masculine and a complete plaid look can be overwhelming for some, I opted to honor this look by ordering my ladies the stunning dress in the bottom picture. It comes in a soft grey check with extremely feminine details for a sassy feel even in this with casual print. The wool blazer in the side picture is a winning winter staple for a smart casual look and can be matched with a cosy knit and a pair of jeans for business trips or leisure time and can of course be worn in the office over a sexy pencil skirt.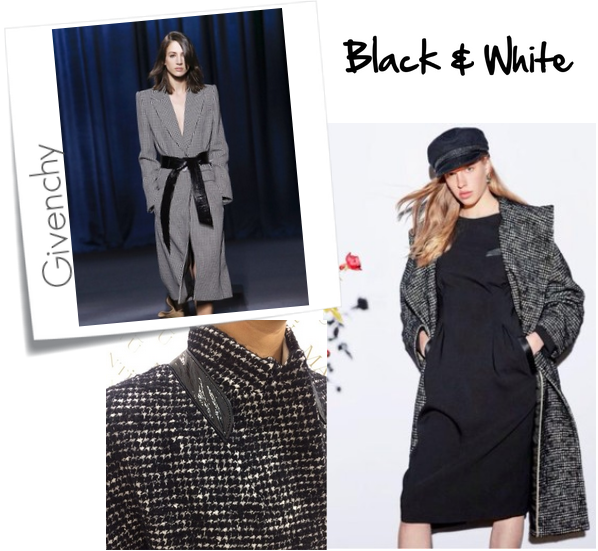 Black & White
This combination is a classic that never really goes out of fashion. It's always chic and very flattering on everyone. However, the simplicity of this look only works when it's paired with quality.  
That's why I always keep my eyes open for beautiful and luxurious fabrics that make this timeless look a total winner in your wardrobe.
The Givenchy coat in the left picture features a micro check detail with a vinyl belt and next to this are the options pre-ordered for my clients. In both of my choices you can see an elegant and versatile dog-toothed print coat that is practical and feminine for day to evening wearability and still incorporating the vinyl detail to be completely on trend.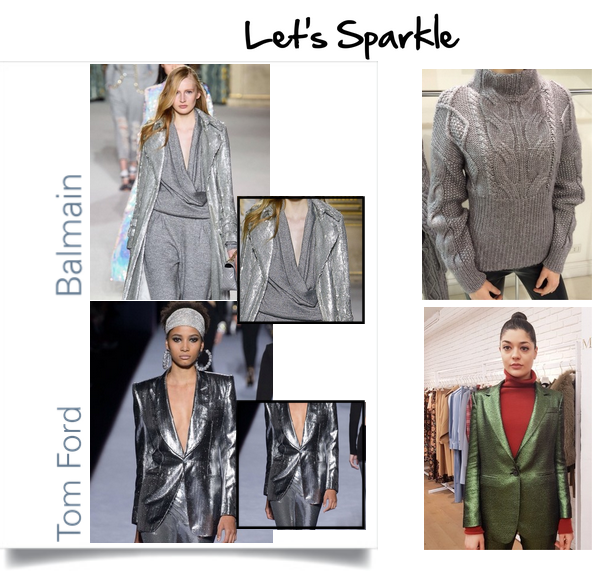 Metallics
Who can resist a bit of sheer fabric, glitter and bling? The nicest thing about this trend is that there are many ways to embrace it.
Try matching it with just a paint of metallic nail varnish or pair a lurex knit with jeans or leather pants for a day to evening look. You can even rock a tailored blazer to brighten up those grey winter evenings.
My runway fav is this very glam glittery jumpsuit with an all-over sequin Balmain trench coat that can of course be saved for the evening and this super cool Tom Ford lurex blazer with Swarovski buttons. There's no limit to the glam factor for next winter!
I represented these looks in the right-hand pictures with a luxurious grey cable knit jumper, perfect over a pair of skinny jeans and a one button green lurex blazer for a special night out and perfect for the Christmas season.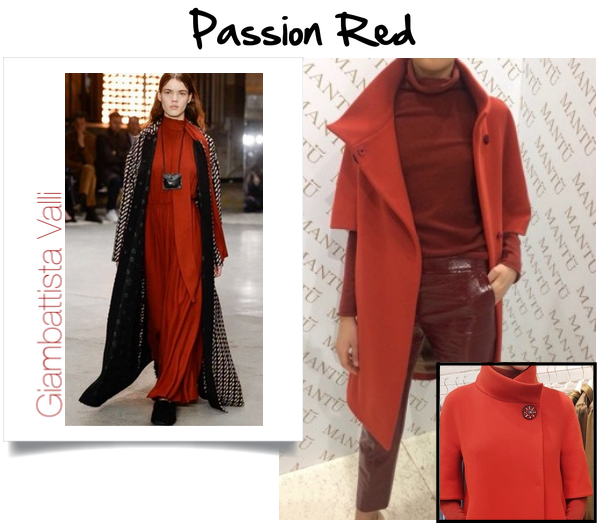 Passion Red
50 Shades of... RED. Choose the best tone for your skin next winter with this colour that exudes warmth, femininity and playfulness. Red can mean different things to different people and can be worn in many ways. There is a red tone to suit everyone whether it's a lipstick or a top.

This colour should be worn with confidence. If this statement is too bold for you, start with some accessories like a red scarf that can really jazz up a total black look. If you are one of the brave ones, go for this head to toe look that I have chosen on the right that mixes different red tones and textures for a unique and striking look.
Stand Out Coats & Furs
As our winters are getting colder, having a cosy and luxurious coat not only seems a very smart choice but it's becoming an essential one. So, why not go for something beautiful?
This season's shows have exhibited many luxe, rich fabrics, amazing new pastel colours and classic textures but with a cool edge. Keeping ethical beliefs in mind, most brands have presented stunning fur coats, both real & faux, so everybody is happy.
With so many wearable coat choices it will be difficult to narrow down the shopping list. Therefore, to break up a sea of black clothing, I'd suggest a soft tone either in fabric or with fur to add some romantic elegance to your closet. Some of my ladies have already secured their order on the choices I've featured here.
So without further ado, I invite you to get in touch and see how I can help transfer your wardrobe into more of an inspirational and wearable capsule that radiates confidence and style.
 
Please get in touch at lucia@luciarestani.com and find out more about my SPECIAL preorders service.
Until the next time
Lots of love

Share This Article